Get a Free Demo of Our AI-Enabled
Receivables & Treasury Applications
Find out why 300+ customers worldwide trust us with processing $1 Trillion+ transactions as well as for automating their receivables operations and cash forecasting process.
Trusted by 200+ Fortune 1000 companies
Schedule a Demo to Learn How You Could
Reduce DSO
Reduction in Days Sales Outstanding
Past Due
Reduction in past-due account receivable
Payments
no-touch cash posting rates for checks, ACH & wires
Cash Forecasting
Get automated cash flow forecasts delivered with highest accuracy by Artificial Intelligence
Read What Our Customers Say
"We started seeing immediate results upon implementation: 100%+ efficiency gain."
Marinko Marijolovic
Marinko Marijolovic , Director Corporate Credit Services
ShurTech
"We have seen costs decline by $2.5M while volume, quality and productivity increased."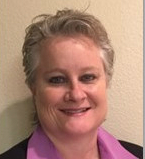 Coleen Zdrojewski
Vice President – Financial Services
Dr Pepper Snapple Group
About HighRadius
High Radius's Award-winning AI-enabled solutions powers 200+ Fortune 1000 companies optimizing their Order-to-Cash and Treasury Process. HighRadius™ Autonomous Systems, comprising of Integrated Receivables™ , Cash Forecasting Cloud, Rivana™ and Freeda™ , uses AI-powered technology and digital assistants to improve your Receivables and Treasury processes beyond best-in-class industry benchmarks.